Register as a Patient
To register at the practice, you need to make sure that you live within our practice boundary and complete a New Patient Registration Form GMS1W which is also available over the counter at any of our practices.
If you are aged 16 and over
You will need to provide us with proof of your address and a photo ID (a driving licence suffices for both)
You will need to attend a new patient check appointment with a nurse. Ideally, you should bring your completed registration form and proofs of identity in advance of your new patient check appointment
You will need to obtain a 1-month supply of your current medication from your GP, to ensure you have enough to last until your new patient check appointment
If the patient is aged under 16
Children under the age of 16 whose parent or guardian is registered or registering at the practice at the same time will need to provide either:

Their original birth certificate or certified copy; or,
A passport
Change of details
When registering with the practice, we recommend you opt-in to use My Health Online, which will enable you to book appointments online, order repeat prescriptions online and receive text reminders of appointments.
Please make sure you keep your details up-to-date, which you can do yourself using My Health Online or by contacting Reception.
My Health Online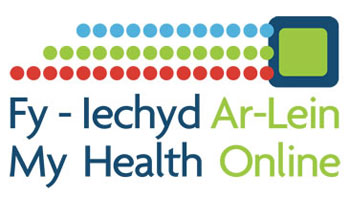 The My Health Online system allows you to book advance appointments online, order your repeat prescriptions and see certain elements of your medical record such as records of allergies and immunisations.
To register, please download the registration form and email it with a scanned copy of photo ID to info@alynfamilydoctors.co.uk. A member of our Reception team will process your request and will issue your username and password via email. Alternatively, you can visit any of our practices with your ID and be given a username and password in person.
Please note that the Practice is unable to assist with any technical issues or problems logging in to the My Health Online system. For assistance, please contact the service's support team on mholsupport@wales.nhs.uk